Whether you've already had your sunroom installed or are considering a sunroom addition, it's important to put some thought into how you'll decorate your new oasis. After all, you'll want your new addition to reflect your personal taste while maximizing the unique qualities Porch Conversions 3-season sunrooms have to offer.
The design experts at Porch Conversions have compiled a list of expert advice for you to consider when decorating your new space.
1. Make the Right Choices Before Your Sunroom Installation
The easiest way to establish a style for your sunroom is to customize the build itself. We can help you design a sunroom addition that enhances your home's existing style while laying the foundation for a unique outdoor-inspired living space. With Porch Conversions you can make it completely custom by choosing your frame color, doors, windows, and flexiglaze color. 
2. Bring the Outdoors Inside With Nature-Inspired Furniture
Your sunroom addition is the perfect space to bring the feeling of the outdoors into your home. Whether you prefer a rustic hunting-inspired feel or a balmy tropical motif, you can design an indoor escape that makes you feel like you're on vacation.
Consider purchasing furniture made with natural fibres—rattan, wicker, and stained wood, for example. If you're looking for something more substantial, teakwood can lend an especially tropical feel to your addition while being able to withstand the colder weather. Whatever you decide for your furniture, make sure it's fade resistant!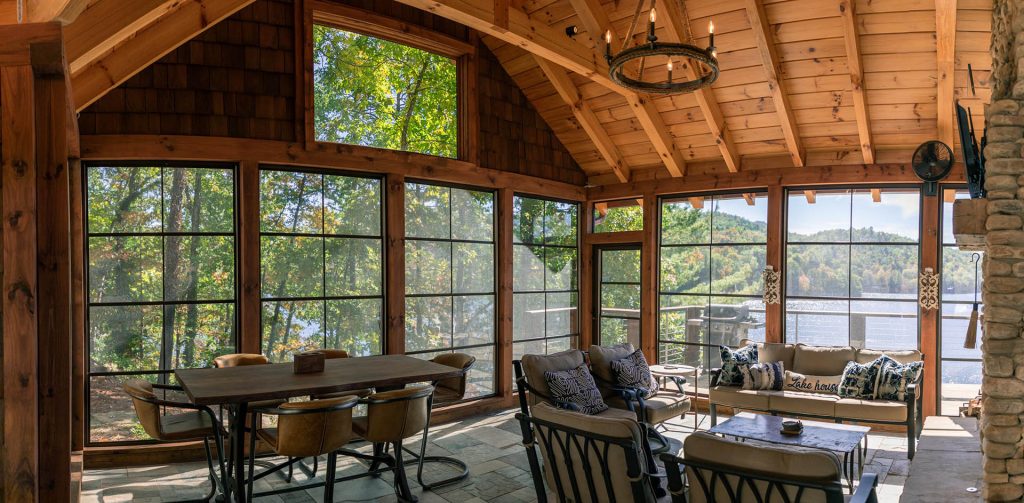 3. Bring Some Life into Your Décor Choices; Literally
Your sunroom installation provides you the perfect opportunity to bring some more life into your home…literally! The same plant that struggles to survive in a dimly-lit room can thrive in your new sunroom. Choose plants that thrive in environments with lots of sun, but ones that can withstand colder weather during the winter months.
Or, if you're looking for something extra exotic, invest in a tropical fish aquarium. The bright colors will be enhanced by sunlight, and your new aquarium will certainly be a talking point among your visitors. Who knows, this could even become a new and exciting hobby!
Just keep in mind that no matter what décor you choose, less is usually more. Focus on a few statement pieces and leave room for lots of open space.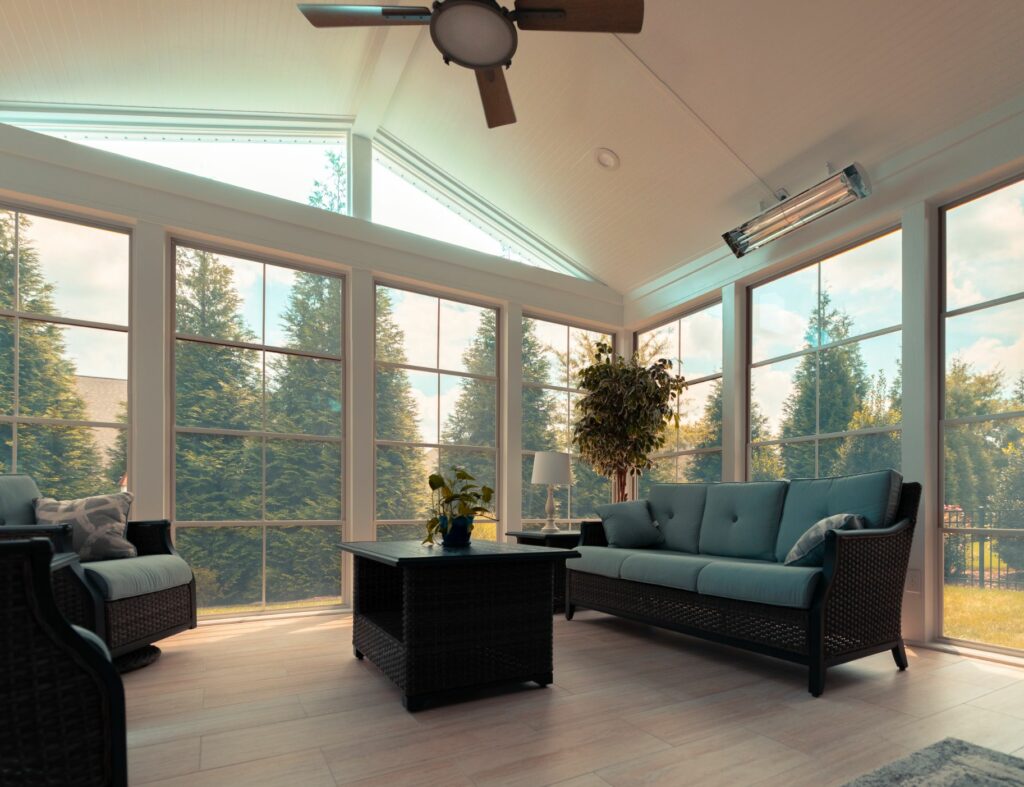 We're sure that no matter your choices, if you keep these tips in mind, you'll enjoy your new beautifully designed and decorated space!