You may have tried a home improvement project before and found it hard, The majority of homeowners have dealt with this. So much so, that it is often put off and never finished. You will always tell yourself, "one day I'll get to it," but it never happens. 
Well, what if we told you  about a home improvement project really isn't that difficult, time-consuming, or even that expensive, even though it may appear so? It's called a 3-season sunroom. We know you might be thinking, "that sounds impossible," but it's not with Porch Conversions! And we are here to explain exactly how and why the process is so simple.
The first step you need to take in the sunroom building process is research. Unfortunately, there are a lot of scammers out there. So, you need to be aware of the red flags. Here are some to watch out for:
Unreasonable down payment (like $25 or $10,000)
No license, insurance, or warranty offerings
No online website or accessible portfolio
We can make it easy for you and tell you to stop researching now and choose Porch Conversions. But we understand how important trust is. So first, read this article, and then you can decide for yourself.
While this type of project may seem intimidating, choosing a reputable manufacturer like Porch Conversions can make it simple. This is because we make sure we have a great relationship with our dealers who will be selling and installing your sunroom. We put our homeowner and dealers needs first. This nurtures both relationships leading to a happy customer and a more trusted business relationship.
Porch Conversions motto is "Easy to." We make it easy to order, install, and enjoy. That's for both homeowners and the dealers. Having it available and ready to go makes the process for both much simpler. Installation being easy means less of a nuisance on your life, and of course it's easy to enjoy your new room.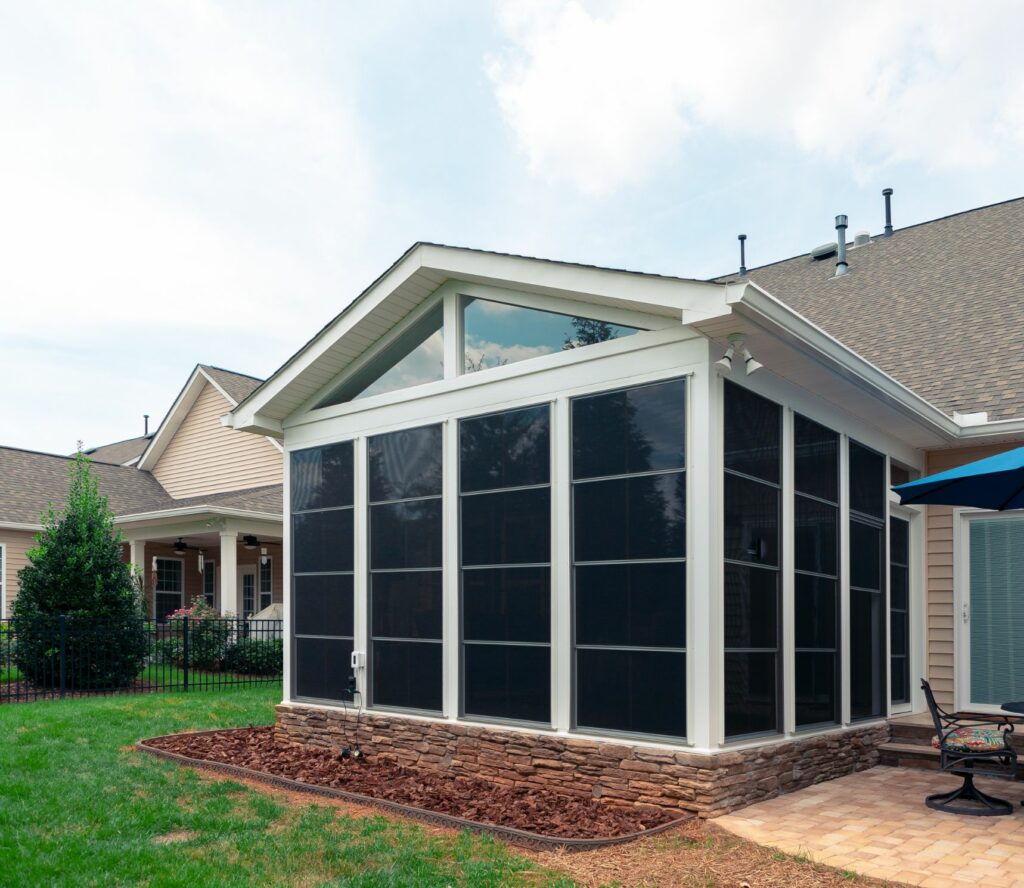 Here's how easy it is. All you do is request a quote then your local dealer will reach out. You and your dealer will then discuss your vision for your 3-season sunroom. A dealer will come to your home to take measurements and determine the perfect fit for windows and doors.
After that, dealers will place your order. And get this, your order can be manufactured and shipped within 15 days! That's right, we are the only manufacturer in the industry to provide a 15-Day Expedited Lead Time. Porch Conversions leads the 3-season sunroom industry with the quickest order and installation times.
Yet another easy process when choosing Porch Conversions for your 3-season sunroom. So easy, you could even DIY. If you aren't down to attempt this type of project on your own, don't worry. There are plenty of highly trusted contractors to get the job done.
When your room is ready, installers will be at your house prepared to build your sunroom. You as a homeowner don't have to worry about your daily life being interrupted, the build can happen so quickly. And when we say quick, we mean it. Some of the rooms can be completed in only two days.
If you're interested in learning more about how the install process works, visit this page. 
Our final pillar to our "Easy to" motto is enjoy. Something that also happens to be quite simple.
It truly is amazing how our 4-track windows and doors can transform a boring space into a 3-season room full of views and add a sense of comfortability to your home.
If you don't believe us, believe our customers. Watch the videos below on what recent Porch Conversion homeowners have to say about choosing us!
Don't be intimidated by a 3-season sunroom project. Let Porch Conversions do it for you! You can contact us HERE today and we will get back to you with a quote within 48 hours or next business day.
Next steps will include measurements of your area and creating your Porch Conversions sunroom. We look forward to working with you and making at least one home project easier for you.