Allergy season is here, and more than 50 million people with allergy problems are suffering through it. Since 1990 the pollen season has increased by 20 days. It prevents homeowners and families from enjoying the beautiful outdoors. However, there is a way for you to still enjoy the outdoors without sneezing and coughing your way through. All it takes is adding a Porch Conversions 3-season sunroom to your home.
Pollen can affect more than just your health. It can also damage outdoor furniture and structures if not maintained. Grass Pollen season happens from May to June. In July, allergies tend to take a vacation because trees and grasses aren't pollinating anymore. But, fast forward to August through November, allergies return for weed pollination. 
So, for months and months, this recurring problem tends to happen when you want to be outside enjoying nature with family, pets, and friends. But, how does adding a sunroom fix this?
How a 3-Season Sunroom Combats Allergies
Most people use their screen rooms in the spring and summer. What a coincidence, those months are allergy season! Screens don't do much to block pollen though, it passes right through. So how do we do it different?
Porch Conversions stands above the competition because we don't just use a basic screen. All our windows and doors use our proprietary Flexiglaze vinyl in addition to our screen options. This clear and durable material not only lets light in just like a window, it stops 100% of pollen from getting in!
Elaina Kampin from Iowa had her screen porch torn down to make way for Porch Conversions after learning how it can block pollen. She says, "With the road behind us and the trees we have on the lot, the pollen and dust that comes into the space is really extensive. So, the FlexiGlaze will allow us not to have that happen, so it stays a lot cleaner in here to enjoy.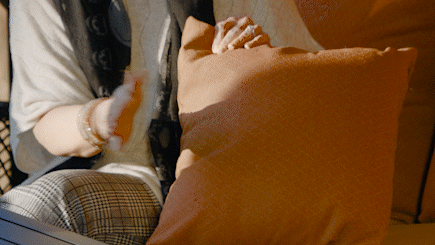 Most screen porch companies advise using curtains and cleaning often to help with pollen, or simply upgrade to a 4-season room. With Porch Conversions, you simply don't have to do either! We'll keep your space clean of pollen and let in all the light that typical glass windows do.
Are you ready to combat this year's allergy season with a Porch Conversions 3-season sunroom? Great! To get started, reach out to a dealer for a quote on your custom-made room! Whatever the shape, size, or style, Porch Conversions is right for you. Reach out today and enjoy the best months without allergies.